Summer is nearly upon us and with this means long days, plenty of sunshine and finally the chance to spend time in the garden. Spring and summer are undoubtedly the best seasons for spending time outdoors and a chance to enjoy your garden space. To get the maximum enjoyment from your garden, ideally, you'd be able to get out in it whatever the weather. Enhance your outdoor space by installing a garden room.
A garden room is a great addition no matter what time of year it is. This is thanks to their heat-retaining qualities. Perfect summer but also comfortable in winter.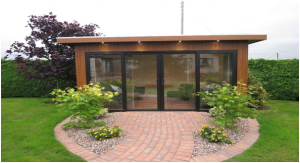 However, summer brings out the best in most gardens and spending time in a garden room will be a delightful experience, far better than sitting in a home office all day, wishing you could be out in the garden. With a garden room acting as an office or additional living space, you can open up the door onto the wonder of your own garden, enjoying the natural environment while you work.
During the summer if you have children at home for the holidays, a garden room can act as a useful playroom or a great place to hang out for older kids and teenagers. A room like this might even manage to avoid those desperate cries of boredom! Why not choose a garden room made from stunning oak? For Bespoke Oak Frames, visit  http://www.bespoaktimberframes.co.uk
You can fill a garden room with board games, video game consoles, music and comfy seating that should attract youngsters, keeping them entertained and happy to have a special place to call their own. It might even encourage them to get out and use the garden more!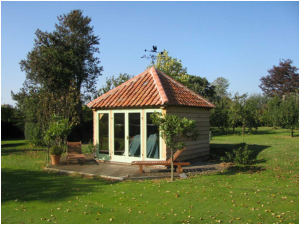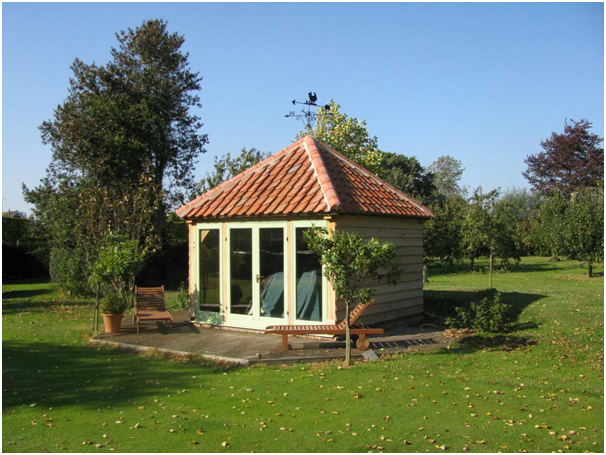 Of course, it's not just the younger generation who can get huge enjoyment from a garden room. It won't matter what the weather is doing, a garden room can be designed for work or relaxation. The purpose of a garden room will vary from person to person, but the basic benefits remain the same – the ability to be more attached to nature and soak up that lovely fresh summer air.
Perhaps you could use the room for reading, for hobbies, listening to music or as a home office. With the doors flung open, you can feel like you're in the garden but sheltered, especially if you choose a design that features a large doorway.
A garden room is able to offer shade when you need it, meaning you can enjoy being outside and in the sunshine but without the risk of suffering from sunburn. Perfect for all-year-round use, garden rooms are hugely tempting when the weather is good, but equally as welcoming when the garden becomes a little weather-battered!