One of the must-haves in the modern guy's wardrobe is the shirt, whether it's a dress shirt or a casual shirt. The shirt is such an incredibly useful garment, worn to the office, worn to the pub and everywhere in between. Whether you're looking to upgrade your office attire or up your sartorial game for weekend fun, the shirt is your go-to staple so you want it to fit perfectly.
With so much choice and so many styles available, choosing the right shirt for you can be confusing. Should you be looking for a dress shirt, a shirt with a Cuban collar, an Oxford shirt or a short sleeve style? And what are the differences?
Dress shirts offer a more formal, more conservative appearance and colour and are worn with a stiffer collar for a tie and suit. Sporty shirts might have a notched sleeve like a polo shirt, are more likely to have a pattern and come in a wider range of colours. These shirts are sold in sizes such as small, medium and large, whereas a formal dress shirt comes in neck sizes.
Figure out what type of occasion are you buying a shirt for. Next, consider what type of material you prefer. Commonly, the best quality shirts are 100% cotton, which is soft, comfortable and breathable. Check out the Mens Bugatti Short Sleeve Shirt at https://www.ejmenswear.com/men/bugatti/short-sleeve-shirtsfor a 100% cotton shirt.
The perfect fit for your shirt will depend on which style you choose and the occasion you want it for. Be sure to try on a variety of styles so that you know which looks best for your height and shape, especially if it's a brand you've not worn before.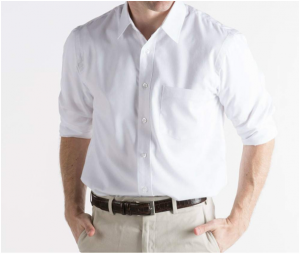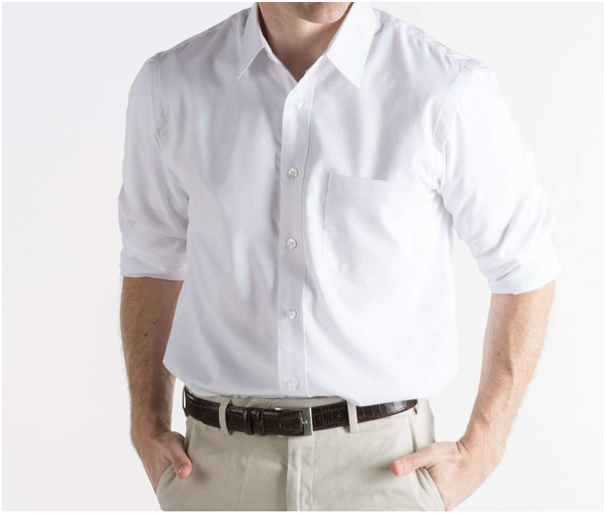 The perfect shirt should be tailored or slim fit, offering a flattering silhouette that looks trim over the torso and provides adequate room for the shoulders. It's important to find a shirt that has a good collar fit. You should be able to fit one finger between your neck and the collar band. If you can fit in more than that, the neck is too large.
The length of the sleeves is an important factor too. It can make all the difference between a great looking shirt and one that looks plain awkward. A good guide is to unbutton the cuff and make sure that it reaches just below the wrist but no further. For shirts designed to be worn untucked, ie not a dress shirt, the shirt should fall no lower than the bottom of the back pocket on your trousers. Dress shirts are commonly longer as they are cut to be tucked in to allow for that additional material. Whatever style of shirt you wear, it should be worn close to the body with absolutely no billowing around the waist area.