When it comes to pallet racking there are multiple approaches you can take to maximize space and ensure maximum efficiency in your warehouse. However, some of the jargon used in relation to pallet racking can get confusing.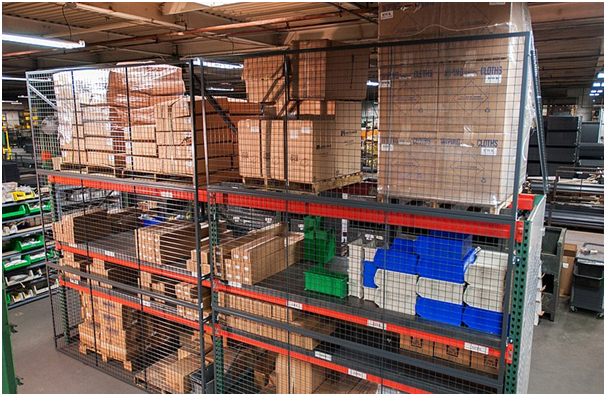 The pallet racking market is booming, as this report shows. So you need to be sure you understand all the jargon to make sure you get the best deal and type of racking, be that adjustable pallet racking or extra shelf support.
Here are the main terms you're likely to hear, and what they mean.
Key jargon to know
adjustable pallet racking – this basically means racking you can alter to meet your spacing needs.
Bolted joining units – these connect the frames and support the bolts that connect them.
Coil cradles – these go across the beams and allow coiled materials to be supported on the racks.
Drum Chock – these support the barrel to prevent them from coming loose or rolling.
Footplates – these bolts the racks to the floor, to ensure stability.
Guide rails – these help guide forklift trucks, so that they can navigate safely around the racks.
Protectors – you will most likely hear about a few different kinds of protectors. Column protectors help against impacts from forklift trucks to the main rack columns. Upright protectors help against impact to the lower parts of the racks. Rack end protectors help guard the ends of the racks.
P&D Stations – the P&D stands for pick and deposit and these are generally located at the end of racks and are where the forklift trucks collect and deposit loads.
Run spacer – these are important for keeping a safe gap between racks.
Steel shelf panels – these go across the racks to offer solid shelving solutions.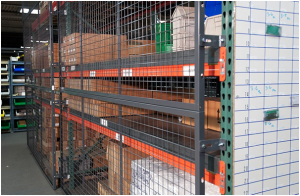 Image Credit

Benefits of pallet racking
Getting to grips with this jargon can really help when it comes to refurbishing your warehouse and getting the most out of pallet racking. Used properly, pallet racking can help you make the most of the space, be more organized and streamlined, help employees be more efficient and even improve safety in your warehouse. They are also very robust and durable and so will last well. While the jargon surrounding them may seem complicated, once you get going they are pretty straightforward systems to understand.