If you enjoy driving and don't mind anti-social working hours, you may consider a career as a vehicle recovery driver. This job will not normally involve such long hours of driving as working as an HGV driver. Let's look at what is involved.
First of all, if you want to know more about the legal requirements and training, and in particular legislation on working hours, it is useful to look at the official government guidelines at https://www.gov.uk/government/publications/guide-for-recovery-operations.
What the work involves
Vehicle recovery drivers come to the assistance of drivers who have become immobile on the road. This can because of either break-down or an accident. Sometimes this work entails carrying out small roadside repairs, even simple tasks such as changing a wheel. For more major work, vehicles will be towed to repair garages. Depending on the type of accident the garage may need to help you with paint repairs and they will most likely use specialist equipment to do this such as spray booth filters in a controlled and safe area.
Much of the work will involve using towing equipment. Vehicles needing assistance can be family cars or HGVs.
Training

Even if you work for a well-known organization such as the AA or RAC, you will need to take a course approved by the Institute of Vehicle Recovery. The main areas of study will be under the following headings: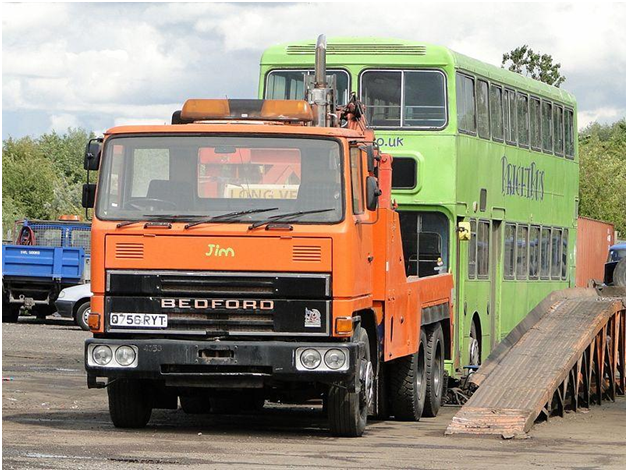 – Health and safety, which will be both in the office and at the roadside.
– Manual handling – there will be heavy equipment to move at times.
– Customer service – there is a lot of face to face dealing with possibly stressed and worried drivers.
– Maintaining your tools and using personal protective clothing correctly.
– Towing equipment and towing terminology for both heavy and light vehicles.
– Loading procedures for heavy and light vehicles.
– Winching different types of vehicles.
– Bus and coach recovery.
– Identifying extra hazards associated with HGVs.
– Rotating recovery equipment; rigging requirements and working at heights.
– Moving casualty vehicles.
– Avoiding contaminating evidence.
– Planning for major incidents and road traffic accidents.
– Emergency first aid.
Insurance matters

You will need motor trade insurance, although whether or not you have to deal with this directly yourself will depend on the organisation you work for.
It goes without saying that to work in the UK you will need good English language and communication skills, knowledge of the highway code and the correct class of driving licence.